Shop
For More Information Call Heidi Nordlund at 720-771-8534
Ayurvedic E-Cook Book: Cooking for Postpartum with Ayurveda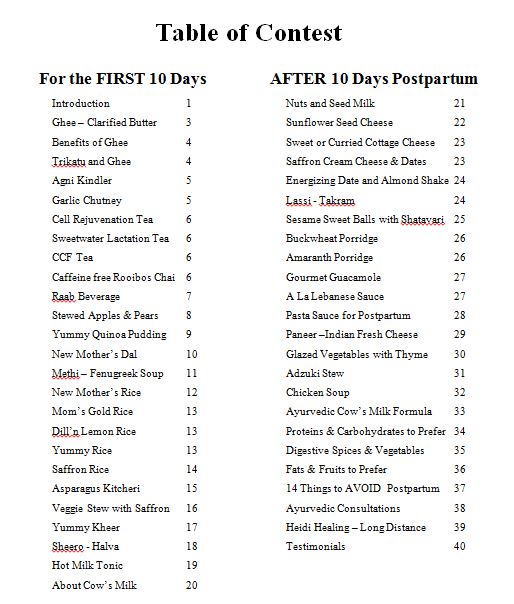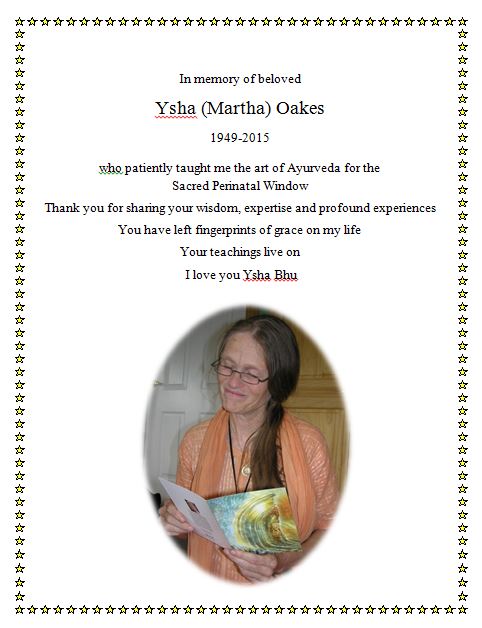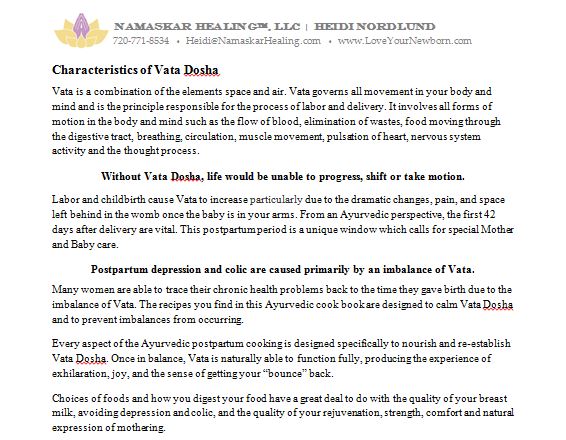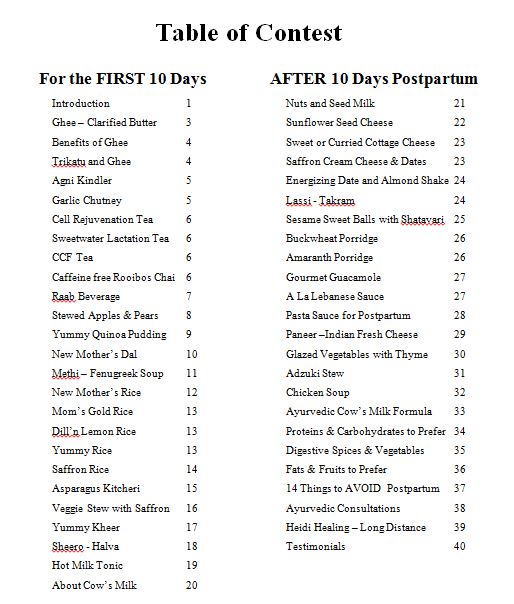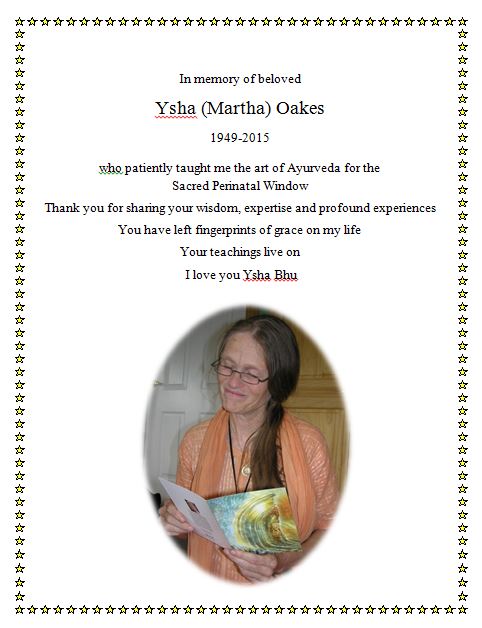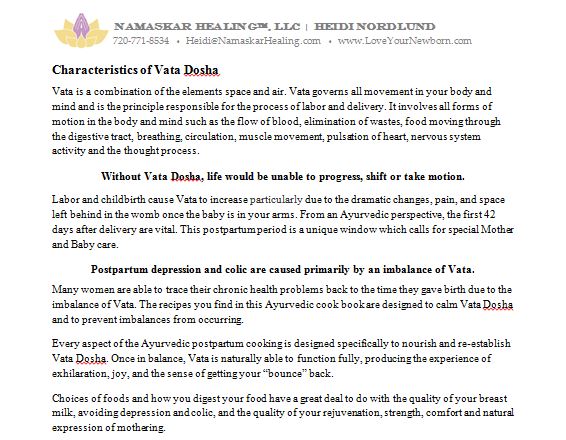 Ayurvedic E-Cook Book: Cooking for Postpartum with Ayurveda
Recipes for Successful Lactation & Rejuvenation after Childbirth
The recipes you find in this Ayurvedic e-cookbook are designed to correct the imbalances that naturally occur after childbirth and to support proper nutrition and rejuvenation for Mom and Baby.
After childbirth, the digestive power is diminished in every new Mom and her need for nourishing and delicious foods is very high. Appropriate nutrition during postpartum will minimize difficulties for both Mom and her breastfeeding baby.
This cookbook is essential in the hands of everyone who is cooking for a new Mom.
Many women are able to trace their chronic health problems back to the time they gave birth due to the imbalances of what in Ayurveda is known as Vata Dosha. Every aspect of the Ayurvedic postpartum cooking is designed specifically to nourish and re-establish Vata Dosha. Once in balance, you are naturally able to function fully, producing the experience of exhilaration, joy, and the sense of getting your "bounce" back.
If you are pregnant or a new Mom, first of all congratulations. Please note that the choices of foods and how you digest your food have a great deal to do with the quality of your breast milk, being happy and avoiding depression and colic, and the quality of your rejuvenation, strength, comfort and natural expression of mothering.
In addition to 35+ specialized Ayurvedic postpartum recipes, this e-cookbook includes:
The Ayurvedic view on postpartum

Detailed lists of which vegetables, fruits, proteins, carbohydrates and fats to prefer during postpartum

14 things to avoid during postpartum

The best formula recipe for babies

Information about why ghee (clarified butter) is a must have in your kitchen

Important things to know about cow's milk

*Medical Disclaimer: The information provided on this site is not intended as a substitute for advice from your physician or other health care professional. Ayurveda is not meant to replace the advice of physicians. If you have specific health care needs, please see a doctor or other health care provider.