Shop
For More Information Call Heidi Nordlund at 720-771-8534
Postpartum Abdominal Binder/Wrap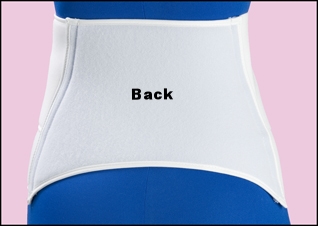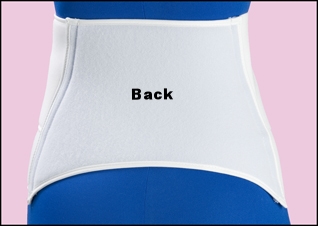 sale
Postpartum Abdominal Binder/Wrap
Designed to provide support to the abdomen and back during the post-pregnancy recovery process.
Reduces unwanted stretch marks
Improves the skin's natural elasticity
Helps the abdominal region return back to its pre-pregnancy shape
Supports internal organs, back and hips
Features:
Plush side and back panels for added comfort
Soft elastic side panels to maximize comfort while providing stable compression
Easy application contact closure tabs allow maximum adjustability
High quality medical grade materials
Latex Free
Two convenient sizes (28"-44") or (44"-60")
Two convenient heights 8" and 10"
Contoured back panel prevents rolling, shifting or riding up and is designed to move with you!
One of the best features of the Postpartum Abdominal Wrap is that it can contour to a wide range of body shapes and sizes. It accomplishes this through two elastic side panels (8" and 10" models) which can be readjusted to the body as it undergoes the recovery changes after a pregnancy. Since the compression and shape can be adjusted, it can help facilitate the body's natural healing process. The level of compression will vary with individual preference, but should not cause discomfort to the midsection or impede breathing. While the Postpartum Abdominal Binder has a plush back padding and elastic side panels, it is form fitting and can be worn under clothing and will not interfere with breastfeeding.
The Postpartum Abdominal Binder can be used after both a vaginal and C-section delivery. The binder can be worn a few days after giving birth (make sure to bring the binder with you to the hospital) to 4-8 weeks post-birth.
If you have had a C- section, discuss binding with your healthcare provider or wait until the incision is healed. The pressure of binding can benefit the healing of the incision.
After delivery, when the organs shift back, it can create pockets of gas and a lot of times there is excess fluid in the lymph system. Belly binding helps to compress the muscles and skin of the abdomen providing support and helping to promote the movement of fluid.
The Postpartum Abdominal Binder can be cleaned as well. The binder should be hand washed with a mild detergent and air dried. Machine wash or dryer can damage the elastic as well as the hook and loop closure preventing the binder's effectiveness. The binder should not be used in water or applied when wet.

*Medical Disclaimer: The information provided on this site is not intended as a substitute for advice from your physician or other health care professional. Ayurveda is not meant to replace the advice of physicians. If you have specific health care needs, please see a doctor or other health care provider.